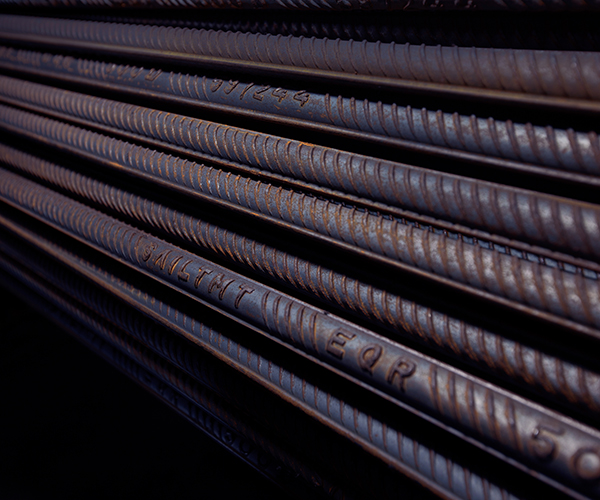 TMT Rebars
Tmt Rebars are high strength reinforcement bars ideal for Schools, Warehouses, Office Buildings, Bridges, Dams and Power Plants.
Features
More prominent ribs thereby causing higher AR values up to 100%-150% higher than traditional CTDs or other TMTs
Sectional weights very close to the nominal values specified in BIS code. This ensures higher meter age per unit weight
Suffers no loss of strength even at higher temperatures
Unique combination of strength, ductility and stress ratio enables these bars to be fire and seismic resistant.
Specifications
| | |
| --- | --- |
| MM | Weight Kg/m |
| 8 | 0.395 |
| 10 | 0.617 |
| 12 | 0.95 |
| 16 | 1.58 |
| 20 | 2.47 |
| 25 | 3.86 |
| 28 | 4.83 |
| 32 | 6.36 |
Applications
General concrete reinforcements in high rise buildings, bridges and other concrete structures
Excellent bendability, good weldability and high fatigue resistance on dynamic loading
Construction exposed to coastal, marine or underground environment
In addition to above this has high corrosion resistance properties