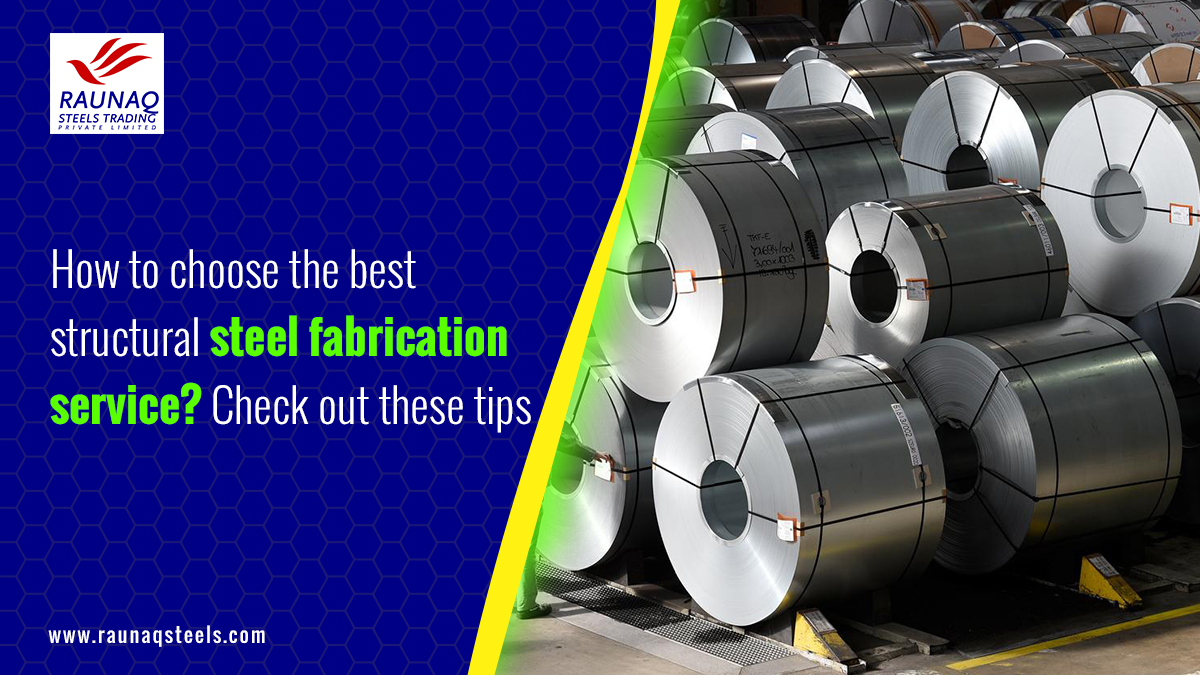 How To Choose The Best Structural Steel Fabrication Service? Check Out These Tips
July 26, 2022
As you undertake a construction project residential or, commercial you should consider working with a structural steel fabrication service provider who can offer you the best service that you require. However, selecting the right service provider often becomes a problem if there are many options to choose from. You should do your research to gain in-depth information about services providers including pre engineered building manufacturers in India, before you hire them. However, here are the tips that will help you select the best structural steel fabrication service provider.
Tips to choose the best structural steel fabrication service:
Look for Experience:
Before you select a steel fabrication service provider learn about how much experience they have. Since you are looking for a specialized service, you need to approach a service provider who has years of experience.  The more experience they have the better, if a service provider has years of experience then they are well aware of the standard expected, and they have also been able to develop expertise to deal with diverse demands. Furthermore, their years of experience also denote their consistent performance and the fact that they have also been able to win the trust of the customers they have served over the years. Check their past records, and learn about their success rate. Even while looking for mild steel plate suppliers, experienced names should be given a priority.
Look for Skilled Workforce:
The next pointer to be kept in mind would be to look for a skilled workforce the company has hired. As you start short listing service providers learn about how qualified and experienced the workers are. As you are searching for a structural steel fabrication company, its workforce must be adept at handling different fabrication projects. The workers should have certifications, and also the skill required to handle different fabrication projects. The workers' fabricating skills should be excellent and along with being proficient in the techniques applied, they must be experienced. The company must have sufficient manpower to handle massive projects and work on tight deadlines. If you are going to approach ms pipe dealers in Chennai, talk to them to ensure they deliver products on time.
Look for Quality:
The next point of consideration should be the quality. While selecting a service provider you must not compromise on quality of the service. There is a set standard that they have to meet, but their overall quality of work should also be satisfactory. If you do not pay attention to the quality, you might have to go through the tiring reworking process which will take a toll on your money and also push back your project deadline. Their service should pass all the quality tests; you should look for quality while hiring the pre engineered building manufacturers in India as well. They must have the right equipment, and also trained personnel to handle your project. Look for reviews and learn about what their previous customers' feedback were like. Also check the projects they have completed so far.
Check out Pricing:
Be it getting materials for the project from the ms pipe dealers in Chennai, or, accessing a service provider the pricing would be a significant concern. The fabrication services will not come cheap, but you should look for competitive pricing. Learn about the standard market price and then get quotes from the companies you have short-listed and compare pricing. However, you must be clear about your specific project requirements, and if you have any specific customization need then find out how much that would cost you. Do not fall for cheap deals because in order to get lower pricing you might end up compromising on the quality, follow this rule while looking for mild steel plate suppliers as well. The pricing of the service might vary and that might depend on a lot of factors, including the kind of raw materials, equipment being used. If a service provider is using only high-quality materials and advanced equipment the charges of the service offered will be high as well.
Check what kind of equipment they use:
The structural steel fabrication service provider must be fully equipped to deal with different project demands. They must have the best tools required for the fabrication and these should be in good condition, and most importantly they should also be proficient in using the right fabrication technology. Take a tour of the workshop and you will be able to find how well equipped they are and whether they have invested in automating the process. They might need to take care of installation, finishing, and other procedures, and they should be able to take care of all the stages involved. If you have any customization request then find out whether they are able to handle this.
Keep all of these tips in mind before you approach structural steel fabrication service providers. Always look for experienced service providers who are fully equipped to handle your project requirements and most importantly will offer competitive pricing. Even while looking for pre engineered building manufacturers in India, you should keep these tips in mind.
ALSO, YOU CAN READ OUR NEW UPDATES